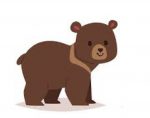 Cypress Elementary is dedicated to helping all our new kindergarten families be ready for the first day of school on Monday, August 12, 2019!  As more information and details become available, we will update this webpage.  In the meantime, we encourage you to visit our webpage to become familiar with Cypress.  Our School Information Page has information for the school and the community, such as our school hours, how to report an absence, or school history, Cypress Business Partners and our School Improvement Plan.
The Parent Page is the place to visit for the newest school newsletters, links to our Cypress Café (free/reduced application, menus, and ordering class parties), volunteer information (volunteer application), and many other resources about Cypress Programs and sites available for our parents.
Pasco County Schools
REGISTRATION REQUIREMENTS
All students must attend the school in the district where their parents/legal guardians reside unless they have an approved assignment to another school or program (e.g., School Choice). Applications for School Choice may be obtained by visiting the Educational Options website.  Completed applications must be submitted during specified application periods.
The school district expects that residence information submitted regarding students to be truthful and accurate, and  district forms pertaining to residence and household membership shall be verified under penalties of perjury.
Section §837.06, Florida Statutes, provides that, "Whoever knowingly makes a false statement in writing with the intent to mislead a public servant in the performance of his or her official duty shall be guilty of a misdemeanor of the second degree."  Additionally, a person who knowingly makes a false declaration under penalties of perjury commits a felony of the third degree, pursuant to section 92.525, Florida Statutes. Providing school officials false information regarding your residence when enrolling your child may result in your child being withdrawn and/or reassigned to the appropriate zoned school, and referral of the matter to law enforcement for possible criminal prosecution. Additionally, falsification of this information may result in the permanent revocation of your child's privilege to engage in extracurricular activities, including organized sports.
Parents/legal guardians are responsible for notifying the school principal if there is a change in residence or parental responsibility of the student within five (5) days, even if the parent thinks the student is still in the school's zone.  Failure to give timely notice may result in a reassignment to the student's zoned school and/or loss of eligibility for athletics and other activities.
First Time Entry (All documents must be presented for admission)
Students entering Kindergarten

Students entering Pasco County Public Schools from public or private schools out of state or out of country
Required Documentation 
Evidence of residence: 
____ Owned residence – deed or property tax assessment records, and a copy of a current utility (electric/water) bill or initial order for service; and one of the following current documents supporting stated address: auto registration, Florida driver's license, Florida ID card, or voter registration as evidence that parent(s) owns and lives at the residence.
____ Leased Residence – Current lease or rental agreement or a notarized letter from the landlord, and a copy of a current utility (electric/water) bill or initial order for service; and one of the following current documents supporting stated address: auto registration, driver's license, Florida ID card, or voter registration as evidence that parent(s) lives at the residence.
Other: 
____ Birth certificate (original required for copying) or other evidence of age.  Please see section 1003.21, Florida Statutes, for a complete list of acceptable documents
____ Physical (dated and signed by a health professional within one (1) year of enrollment (first day of school).
____ Current DH 680 State of Florida Immunization Form that is transcribed by a health professional. (See Immunization/Physical Requirements for school entry)
____ Social Security number, if available (verify number with card; do not copy card).  The district shall request each student enrolling in school provide his or her social security number as required by section 1008.386, Florida Statutes. Parent disclosure of their child's Social Security number is voluntary.
If applicable:
____ Legal documents i.e., a copy of any current judgment of divorce (dissolution of marriage)
or other court order establishing the right of custody will be required for registration.
Important Dates to Put on your Calendars!
Kindergarten Registration:  Monday, May 20th 8:15AM – 1:00PM. Evening Registrations are available by appointment (call 727-774-4500).  Bring your soon-to-be kindergartener for a quick basic skill evaluation to help with class placement, and she/he will get a fun goodie bag!  If you miss Early Registration, you can come pick up a registration packet any time after May 20th during regular school hours.
Kindergarten Supply List:  *Will post as available
Kindergarten Camp:  *Will post as available
Meet your Teacher Day:  Thursday, August 8th (times to be determined) This is the first opportunity to discover who your child's teacher is and see the classroom.  Parents also receive bus passes/car tags, can pay school fees, pick up supply lists and make arrangements with the Cub Café for lunches.  If your child has any health concerns, this is a good time to stop in the clinic and meet the Health Assistant.
First Day of School Monday August 12:  All new parents are invited for coffee (plenty of tissues available) at 9:45am.  
Learning Kindergarten Skills 
Would you like to get an early start in learning?  Here are some of the first reading skills your child will be working on.   Click here to start learning !  Kindergarten Skill Cards