Business Partners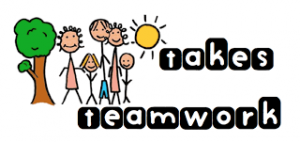 Cypress Proudly partners with local businesses to enhance our educational, family involvement, and community projects.  Each of our partners has generously pledged by donating time, goods/services, and monetary contributions.

2017-18 Cypress Business Partners
Riverwalk Publix                                            
Beef "O" Brady's           
McDonald's (HMCC Management Corp)   
Mama Mia Pizzeria
Culver's
Astro Skate  
Mathnasium
Hair Obsessions
As you visit our Business Partners, you cam be part of Team Cypress by thanking them for caring enough about the future by investing with us today!
Business Sponsorships
Cypress extends our gratitude to the Daughters of Penelope, Eros 356 and New Horizon's Worship Center for sponsoring our Pack-A-Sack Program.
Community Partnerships
We realize that not all families and businesses are able to form a yearly partnering commitment.  You can still be a vital part of our School Community.  We are always accepting cash donations and certificates used for student/staff/volunteer incentive, reward and appreciation.
Cypress Elementary Community Partners:  The Walmart Foundation, Dr. Laman, Knowledge Points Tutoring,Gina Olampo, Marjorie's Hope, Right at Home, Nifty Niner's Golf Association at Timber Greens, The Lees Family, The Scheiderer Family, The Gentry Family, Dr. Joe, The Coviello Family, Water's Edge Book Club, Pasco Hernando State College Snyenergy Sociology Book Club, S.O.L. V. E., Forensic Technologies, and Miss Gwen Garrison.
Interested in advertising in our Banner Program?  Here is our flier with all the information needed!
Questions about Business and Community Partners?  Contact Debbie Burd 727-774-4500  dubbed@pasco.k12.fl.us