Current Newsletter
Cypress Cub Cafe

Cypress Elementary School's Cub Cafe Serves Breakfast & Lunch Everyday!
Full Price Lunch: $2.50
Free or Reduced Lunch Application                                Pay for Your Meals Online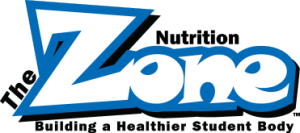 You Want to Have School Lunch Too?
Parents and Guardians are welcome to eat lunch with their student either at the designated "family" lunch table in the cafeteria or in the butterfly garden. Adult lunch can be purchased for $4.00. Only those people listed on the student's information or emergency card will be permitted to have lunch with only that student. If you would like a friend or classmate to join you and your student at the family table or butterfly garden, a note from the friend's parent or guardian is required. As with all other visitors, you must first be checked into the Raptor system at the front office before going to the cafeteria or butterfly garden.
Smart Snack Menu
Does your child have a birthday coming up?  Here is a easy, economical fun way to celebrate!  Out café has many themed party snack options, along with a Healthy Party Cart that can be purchased through the students lunch account, and delivered directly to the classroom.  To get you interested, you could order a Cupcake party for only $10, delivered directly to the classroom.  For more information, please contact our Cafeteria Manager Laurel Hubbard 727-774-4500  or email lhubbard@pasco.k12.fl.us
Florida PBS Learning Media

PBS LearningMedia™ provides educators with strategies, tools, and professional development resources needed to fully utilize digital learning. It offers schools, districts, and states a cost-effective solution for seamless media integration and customization, including:
State standards alignment

Robust user management

Comprehensive analytics

Content management system
Florida Department of Education Family Engagement